Winnipeg Property Management
Prospect Property Management is a full-service property management company led by two passionate Winnipeggers, Aaron & Elyse. As spirited customer service experts, we are enthusiastic about providing our clients with a friendly & professional experience, while helping them achieve their rental & real-estate goals!
Why Prospect Property Management?
It's our pleasure to provide you with worry-free management for residential and commercial properties. Our company manages properties across the city of Winnipeg & surrounding areas. Whether you're the owner of an apartment building, single-family home or office space, we'll make the rental experience more enjoyable for you and your tenants.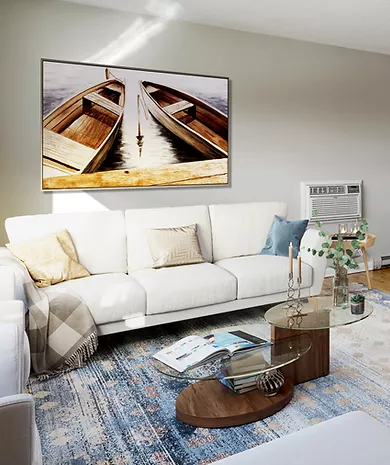 Property Spotlight
45 Clayton Drive
Studio, 1 & 2 Bedrooms
Located on the Seine River in Winnipeg's beautiful St. Vital neighbourhood, this quiet building offers studio, one, and two bedroom apartments featuring beautiful hardwood floors & neutral interiors. A short walk to major bus routes, amenities, and several schools, and just minutes from St. Vital Shopping Centre, makes this property an ideal choice.
Our World-Class Management Services
We pride ourselves on offering open and honest communication. When partnering with Winnipeg Prospect Property Management, here's what you can expect:
Full-Service Property Management
A property manager can free up your time and reduce your stress levels. Our services include:
Marketing
Find a great tenant faster with our marketing services. We'll advertise your listing on a variety of platforms, including Facebook Marketplace, Zumper, Kijiji & more. We can also employ physical signage solutions.
Maintenance and repair services
Protect your asset with preventative and reactive maintenance As a building gets older, various utilities and appliances are bound to break down. When a tenant sends a repair request, we'll respond ASAP.
Reporting
Keep track of every rent payment with our reporting services. You'll always be in the loop about how much income your properties are generating, and where your expenses are cutting into your profits.
Leasing
Finding a new tenant is one of the most important and time-consuming tasks of a successful rental property. You want to rent your property fast, but you need to find good tenants to sign the lease. Whether you need assistance with renting out condos, apartments, or single-family homes, we're here for you. Our property managers can assist you with finding and placing the perfect tenant. Vacancies are expensive, let us help you find great tenants.
Consulting
To schedule a time where you can ask questions, receive a market rent evaluation and plan the future of your rental properties, get in touch with us! You might be dealing with an RTB claim or looking for more information about our services. We're happy to share our expertise on topics like income properties, tenant relations, vacation rentals, Airbnbs, and conflict resolution.
Contact Us Today for Property Management Winnipeg!
Looking for a property manager? Work with us, and you can expect high-quality service and tenant satisfaction. 
With our professional property management services, you can maximize the return on your investment. We have several years of experience in the industry, which gives us the knowledge to efficiently manage properties like yours. 
We always go the extra mile to ensure your tenants have a satisfying renting experience in Winnipeg, MB. See what we can do for your property—contact us today!